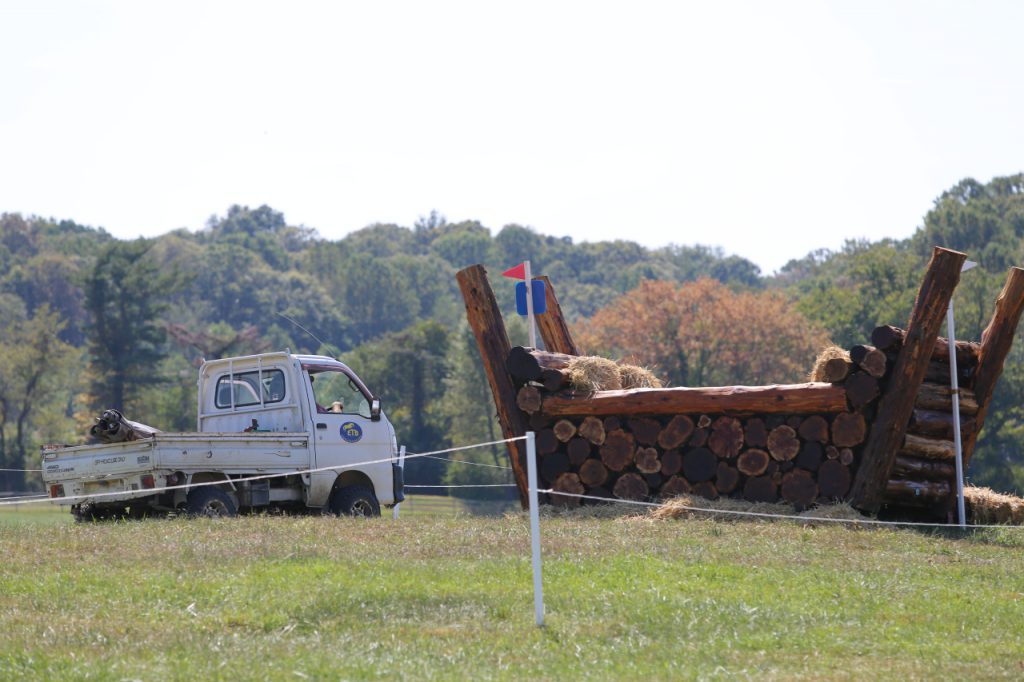 It's been an unusual spring season for our crew as we've spent most of the time at home in our workshop instead of traveling to the usual lineup of spring competitions thanks to the COVID-19 shutdowns. Things are gradually opening up again and Plantation Field Horse Trials is taking place this weekend in Unionville, PA, so we'll see what the summer brings. While it's been a different schedule, it hasn't been a slow one: lots of people have taken this opportunity to improve their schooling courses at home, so we've been building a lot of portable fences to ship out. We also built the first six tables funded by the Frangible Fences grant, and we'll have more to build coming up.
Another project that we took on during the shutdown was constructing a conditioning pool at Boyd and Silva Martin's farm, Windurra USA, in Cochranville, PA. Boyd had been trailering horses to a facility with an Aquatread and wanted to have an alternative at home. This was a cost effective solution that allows him to condition horses under saddle or without a rider, and the water level is adjustable depending on what they want to do with the horses.  It's basically a round pen with a reinforced bank around the sides, lined and with footing like a water jump. There's a water source to fill it up and a drain to reduce the water level. I've seen variations on this over the years, but this one was built to Boyd's specifications.
We're working on a few courses including an exciting new venue in Florida called Terranova. We are still at work in the shop too so if you're interested in portable cross country fences or show jumps, place your orders and we'll get right to work.