With the exception of portable schooling jumps and show jumps, all of our work is made to order and to the specification of our individual clients. Please call or email Eric to start a conversation about ordering our jumps, or constructing a course. We accept cash, personal checks, money orders, and major credit cards.
Jump Sizes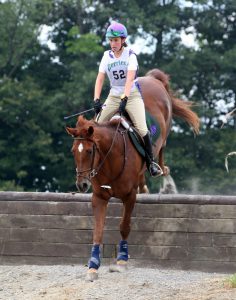 Because they are all custom built to order, jumps can be any size you need. Generally, ETB builds their jumps two inches below the maximum height for each level. For example:
Beginner Novice 2'5" (Maximum height is 2'7")
Novice 2'9" (Maximum height is 2'11")
Training 3'1" (Maximum height is 3'3")
Prelim 3'5" (Maximum height is 3'7")
Intermediate 3'7" (Maximum height is 3'9")
Advanced 3'9" (Maximum height is 3'11")
Shipping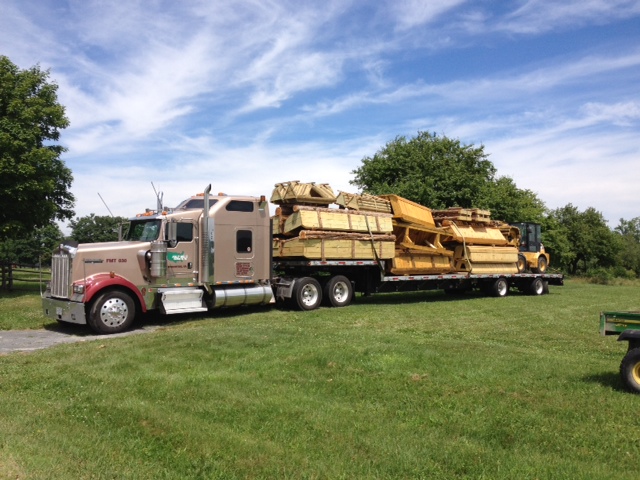 Shipping Options
Our jumps are shipped on open flatbeds, typically coordinated by ETB. As these are designated trucks, the more jumps on each truck the less expensive the shipping is per jump. It is also always an option to come and pick the jumps up yourself to save the shipping cost. We are located at 1316 Antioch Road, Scottsville, VA 24590.
Shipping Costs
Shipping costs vary depending upon location and quantity. Our goal is to ship for $100 or less per jump.
Order Fulfillment
We try our best to fulfill most orders within 2 weeks. Even during the busiest times of the year it is rare that it takes longer than one month.
Get in touch
Please call 434-286-3330 to discuss your specific requirements.