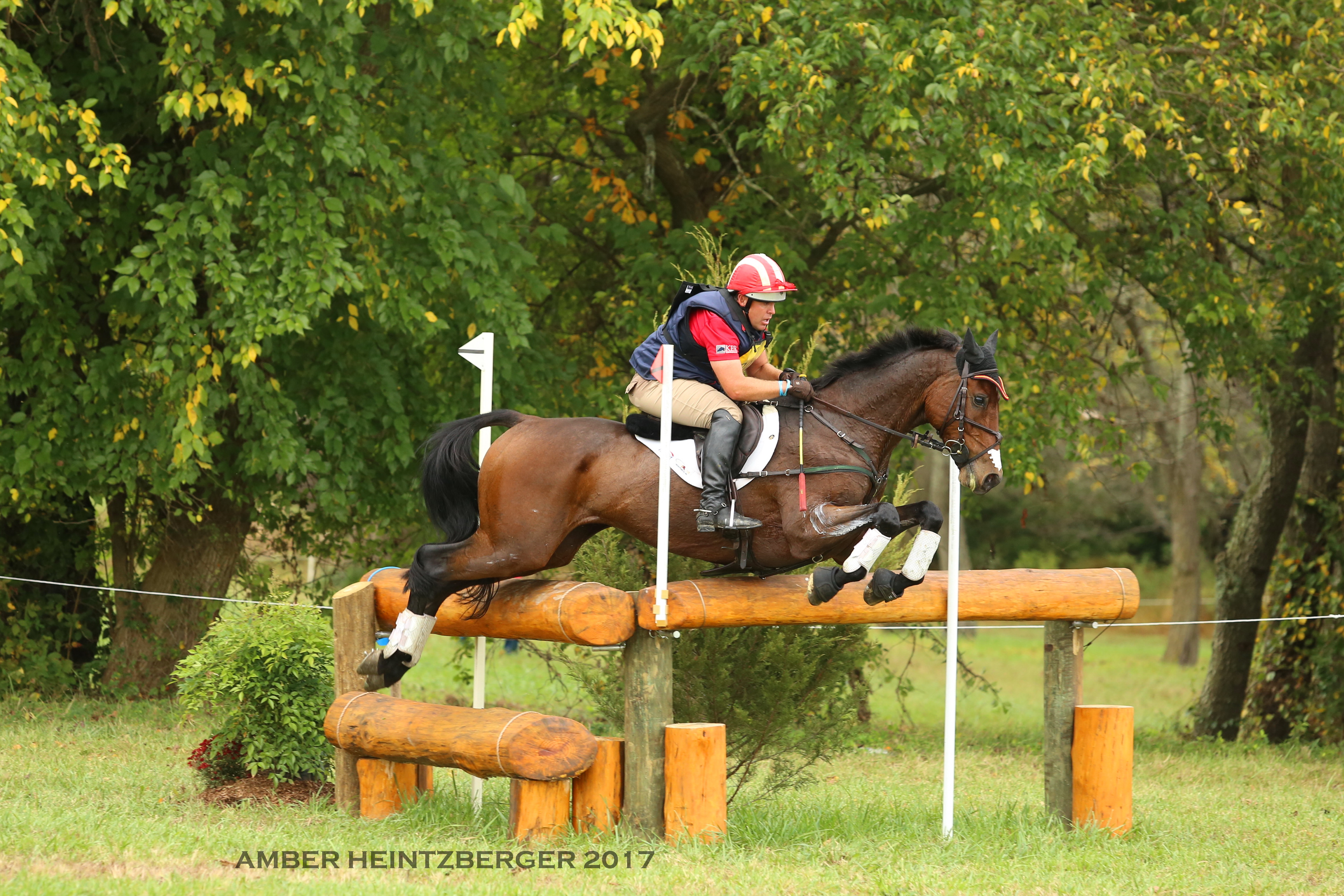 This is my 20th year building the cross country course at Fair Hill, and it is the 30th anniversary of the event. Course designer Derek diGrazia and I started working there at the same time. This year we have all new courses, on the same tracks as last year, but we've built a ton of new permanent jumps. There are a couple of permanent-looking corners on the three-star course and a big new table to a big brush corner, on part of the property, out back of the start box area, that they've been using more over the past couple of year. It's the first difficult combination on course.
The course has really been moving that direction over the past few years, and they even have a popular "owners tent" down there – even if you don't pay to go in, it's a good area to spectate from. The three-star has a new turning question of big logs near that tent that should be exciting for people to watch. The middle of the course, near the ditch and walls, also has a few tailgating spots; there's a new triple bar over a ditch that should be fun to watch from that area. Near the trade fair the two-star will do the same thing as last year, and you see the water jumps down the hill from there. The big horseshoe is in that area as well – it's always a crowd favorite and makes for nice photo opportunities.
It's the traditional Fair Hill evolution; you just keep changing things maybe 15 or 20 degrees each year. But it's fun to have been there for 20 years, to see how it's changed and how it's stayed the same. There are new people involved of course, but a lot of people have been there for a long time – it's like once you become involved in Fair Hill, you're in it for life. It's a fun event because it's a real landmark for me, I count the years Fair Hill to Fair Hill, not by birthdays or holidays! It's the start of my calendar really. Dylan and Jamie are both back this year and both have been here several years – Dylan for five or six years and Jamie for maybe 8 years – so it's kind of a homecoming for them too by now. It's always nice to work with a team you're familiar with who are also familiar with the facilities, the people, and with Derek. It's not hard to make the course better with them on my side.
I'm here all week: the TD is here and the Ground Jury walks the course today, but we're way ahead on building so our crew will probably tinker around with the schooling course at Boyd's place before the event starts. We were a bit behind after all the other stuff going on, like the WEG and Stable View, so it's good to be ahead of schedule – we can go fix a few broken portables and build some new ones at Boyd's, and it's nice that we're nearby to deal with things that might come up at Fair Hill, but in a calm way, with plenty of time to solve any problems.
The ground is wet – it's been an impossible year for weather – but it's a good piece of land and takes lots of water on. We are looking for a great day of cross country on Saturday!
-Eric